Board Certified Family Law Specialist Matt Arnold answers the question: " I'm not getting along with my husband. We've been married two weeks and it was a mistake. Can't I just get an annulment?"
Domestic violence is a serious problem all across the country, and even the world. The more that we talk about it, the less stigmatized those who are victims and survivors feel about sharing their story. It is important to listen to survivors and not automatically assume they are lying about their experience. If you, or someone you know, is a victim of domestic violence, you are not alone. Summoning the strength to leave a toxic situation can be difficult. The following are commonly asked questions about domestic violence, or you can find additional resources regarding domestic violence here.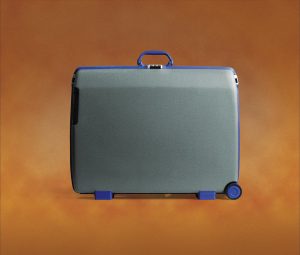 What protections are available to me?
The first question people often have is what type of legal protections can be afforded to them. In North Carolina, there are numerous options available for those who are leaving an abusive situation and need protection. A Domestic Violence Protective Order (DVPO) can provide many types of protections to you and your children temporarily. Usually, these protective orders last up to one year. A DVPO can provide:
Possession of your residence
Prohibiting the abusive individual from contacting you at all
Temporary custody of your children
The above is not an exhaustive list of protections available from a protective order, but a few of the more pertinent to safety.
Do I have to contact my abusive partner to obtain a protective order?
The answer to this question is both yes and no. You can obtain an order of protection by filing for one in court. A temporary one can be granted for 10 days, without having to contact the abuser, and then a hearing will be held at the expiration of the temporary protective order and a decision regarding future orders will be made. If you need a protective order to extend past the 10 days granted by the temporary protective order, then the accused defendant abuser will have to be notified. The defendant is permitted to defend himself and present evidence to contradict the claims being made, just like in any other court of law.
Does domestic violence influence child custody?
Yes, acts of domestic violence will certainly be taken into account by a judge in determining custody. As seen above, custody of children can be granted in a protective order. In addition, a family law judge can also use a history of domestic violence in making a decision in custody arrangements in divorce, or other, proceedings. The judge can look at previous police reports, arrest records, and testimony of the individuals involved in order to make a decision on child custody.
If you need help obtaining a protective order, divorce, or other assistance in leaving an abusive situation, the family law attorneys at Arnold & Smith, PLLC are here to help you. We know that it takes courage to leave a dangerous situation. Our attorneys are equipped with the knowledge and skill to try and keep you safe with every legal protection available. Our attorneys will answer all of your questions regarding domestic violence and the protections available to you. Contact us today for a consultation so that we get you on the road to safety. If you find yourself facing a complicated family law matter and need the help of experienced family-law attorneys in or around Charlotte, Lake Norman, or our new office in Monroe, please contact Arnold & Smith, PLLC today at (704) 370-2828 or find additional resources here.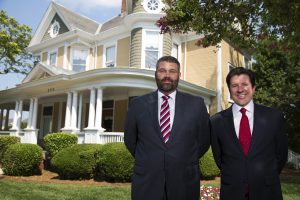 The family law practice group at Arnold & Smith, PLLC includes two Board-Certified Family Law specialists and one Child Welfare Law specialist, as well as several attorneys with many years of family law experience that are committed to providing a powerful voice to individuals facing the often-tumultuous issues in this area of law. The range of issues our family law clients may be facing include pre- and post-nuptial agreements; separation agreements; post-separation support; child support (both temporary and permanent); absolute divorce; divorce from bed and board; military divorce; equitable distribution of assets; child custody (both temporary and permanent); retirement benefits and divorce; alimony and spousal support; adoption; and emancipation. Because this area of the law is usually emotionally charged and complicated, the family law attorneys at Arnold & Smith, PLLC act with the utmost dedication to ensure that each client understands his or her options, and then act to achieve the best result possible for that client's particular situation.
Source:
https://www.ncleg.net/EnactedLegislation/Statutes/HTML/ByChapter/Chapter_50B.html
https://www.nccourts.gov/help-topics/family-and-children/child-custody
Image Credit:
https://www.freeimages.com/photo/suitcase-1527733
See Our Related Video from our YouTube channel:
https://www.youtube.com/user/ArnoldSmithPLLC?feature=watch
See Our Related Blog Posts: