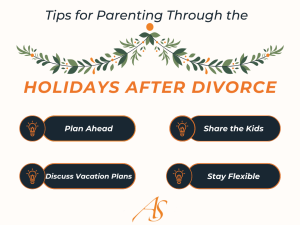 Tips for Parenting Through the Holidays After Divorce
Parenting can be challenging, especially for those who are divorced. Whether you are going through a separation, are recently divorced, or have been apart for a while, it can be difficult to navigate the schedule with your children around the holidays. While you would like to have your children with you throughout this special time, they also need to spend time with their other parent. Grandparents also want to spend time with their grandchildren. Here are some tips to help you get through the holidays without unnecessary stress.
Plan Ahead
The holidays are coming, and they seem to arrive all too soon. While you might not be thinking of the schedule right now, the sooner you shore up arrangements, the better for everyone. A schedule will give you, your children, and everyone involved the ability to know what to expect. Last-minute arrangements can cause tension, and that can make the holidays less fun for everyone. Communicate with the other parent to discuss the plan. Put the plan into writing by sending an email to confirm the arrangements.
Board Certified Family Law Specialist Matt Arnold answers the question: "What are my custody rights if the other parent moves?"
Share the Kids
Most likely, you and your former spouse have a shared custody arrangement in place. This means that you both have the shared responsibilities of parenting, and you must also share time with your kids. Keep in mind that children enjoy spending time with both parents and with both extended families during the holiday time. Grandparents and other family members want to have time with the children. Generally, kids will benefit from having time with loved ones, particularly over the holidays.
Discuss Vacation Plans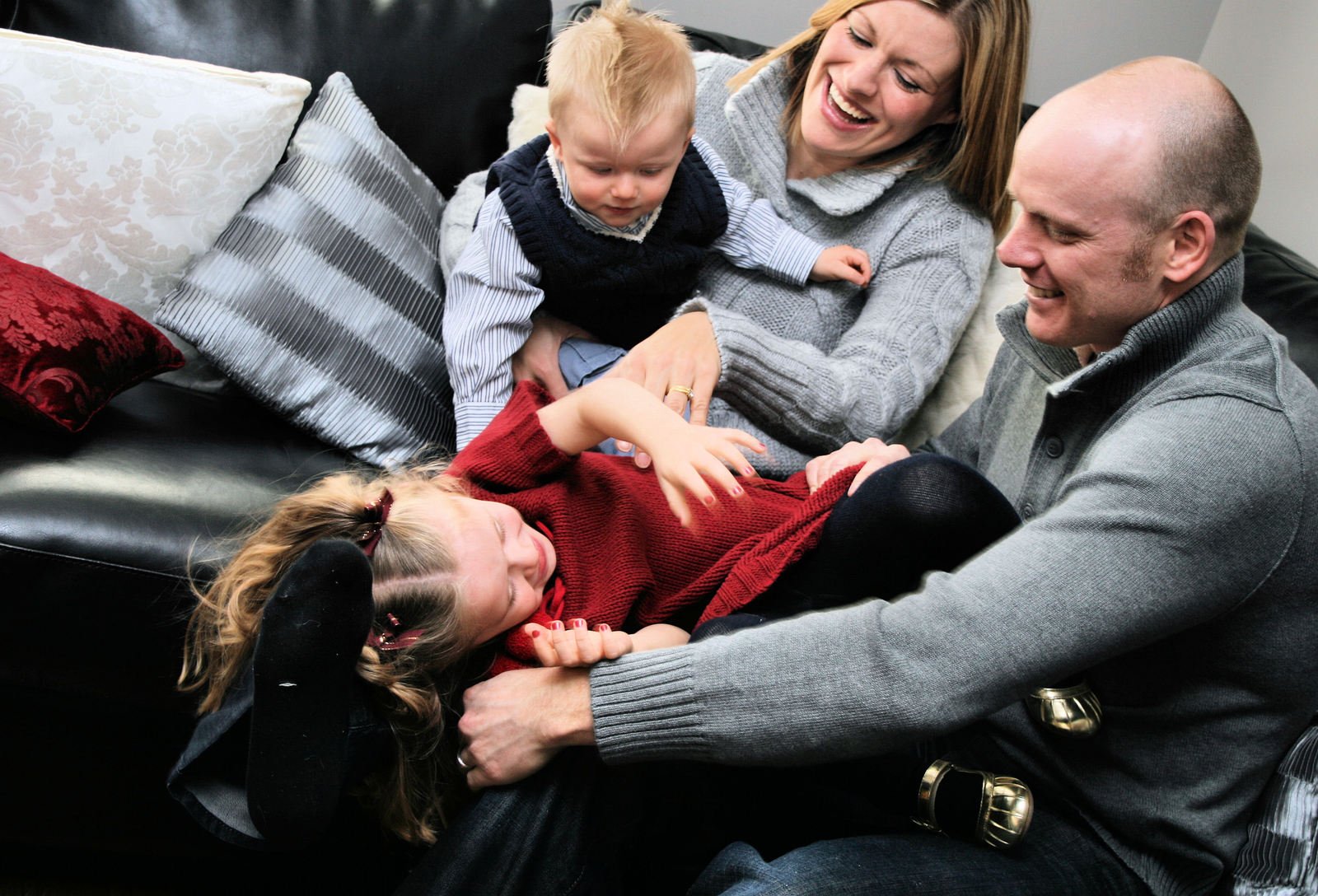 The holidays revolve around a few special days, but children often have at least a week or two of vacation from school. Parents should plan ahead to decide where the children will spend their time off. A parent may need to make arrangements at work or with daycare providers to supervise children. The earlier you make these plans with your former spouse, the more smoothly the vacation period will go. Keep in mind that kids, especially as they are older, may have some plans of their own and parties or gatherings with friends that they want to attend. The goal is to keep your kids happy and healthy during this period with as little disruption to their routines as possible.
Stay Flexible
This is the happiest time of year, but it can also be somewhat distressing when plans go awry. It is best to remain as flexible as possible and accept changes as they occur. It is helpful to stay calm and open to potential modifications to an original plan. Remember that you want to ensure that your kids spend about equal time with each parent and their families. For instance, if a grandparent makes an unexpected visit, be ready to make changes to the plan you have in place and adjust to accommodate the needs of your children.
A comprehensive parenting plan can be part of a divorce settlement. Parenting plans are often helpful in guiding the parenting process following a divorce. Most parents can handle minor changes that occur, but if you need to make permanent changes, a modification is needed through the courts. Get a phone, video, or in-person consultation by calling at (704) 370-2828 to speak with our detail-oriented and well-versed lawyers with offices in Charlotte, Lake Norman, and Monroe; please contact Arnold & Smith, PLLC today or find additional resources here. Now taking cases in South Carolina!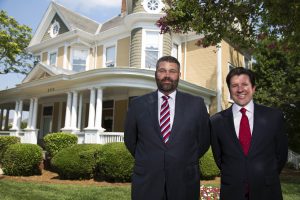 The family law practice group at Arnold & Smith, PLLC includes five Board-Certified Family Law specialists and one Child Welfare Law specialist, as well as several attorneys with many years of family law experience that are committed to providing a powerful voice to individuals facing the often-tumultuous issues in this area of law. The range of issues our family law clients may be facing include pre- and post-nuptial agreements; separation agreements; post-separation support; child support (both temporary and permanent); absolute divorce; divorce from bed and board; military divorce; equitable distribution of assets; child custody (both temporary and permanent); retirement benefits and divorce; alimony and spousal support; adoption; and emancipation. Because this area of the law is usually emotionally charged and complicated, the family law attorneys at Arnold & Smith, PLLC, act with the utmost dedication to ensure that each client understands his or her options and then work to achieve the best result possible for that client's particular situation.
Source:
parenting plan | Wex | US Law | LII / Legal Information Institute (cornell.edu)
shared custody | Wex | US Law | LII / Legal Information Institute (cornell.edu)
Image Credit:
Family tickling each other Free Photo Download | FreeImages
See Our Related Video from our YouTube channel:
https://www.youtube.com/c/Arnoldsmithlaw
See Our Related Blog Posts: