Board Certified Family Law Specialist Matt Arnold answers the question: "How should I prepare if I intend to file for divorce in the near future?"
It is never advised to disobey a legally binding and enforceable order issued by a family court in North Carolina. Refusal or failure to follow the court order may cause you to be held in contempt of court.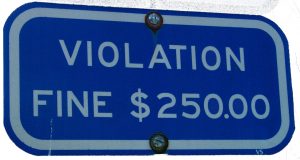 If your former spouse files a motion for contempt and the court approves the motion, you may face many unpleasant penalties, including fines and even a prison sentence. Let's discuss what it means to be held in contempt in North Carolina and what penalties the defendant could face when held in contempt of court.
What is Contempt of Court in North Carolina?
The phrase "contempt of court" is a legal term used to describe situations when an individual intentionally refuses or fails to obey a legally-binding court order issued by a family court. In North Carolina, you can be held in contempt for violating the following court orders:
Child custody
Child support
Spousal support (alimony)
Visitation or time-sharing order
Domestic violence restraining order
In family law, common situations in which one party to an enforceable court order files a motion for contempt against the other party include:
A parent who was ordered to pay child support fails or refuses to make the payments;
A former spouse violates a restraining order; and
A parent fails to return the child to the other parent at the end of the visitation period.
Criminal vs. Civil Contempt in North Carolina
North Carolina recognizes two types of contempt: criminal and civil.
Criminal contempt generally applies to conduct that showed a lack of respect to court authority or was aimed at disrupting court proceedings (C.G.S. § 5A-11);
Civil contempt addresses situations in which a person disobeys a court order (C.G.S. § 5A-21).
While the purpose of criminal contempt is to punish the defendant for their misconduct to deter future acts of contempt, civil contempt is intended to force the defendant to follow the court order.
What are the Penalties for Civil Contempt in North Carolina?
The penalties for being held in contempt in North Carolina vary depending on the degree of disobedience and the type of court order. For example, a person could face Class A1 misdemeanor charges for violating a domestic violence protective order, which can carry up to 150 days in jail. A subsequent violation of the protective order is charged as a Class H felony and punishable by up to 33 months in prison.
However, the vast majority of motions for civil contempt are filed against individuals who violate a court order issued by a family court. Examples of family law orders are child custody and child support. Even though violating a family law order may not be as serious as violating a protective order in North Carolina, the non-compliant party could still face jail time and fines.
The main purpose of holding someone in contempt of a family law order is to force the disobedient party to comply with the order. In some instances, the court may put the defendant in jail until they comply with the order. However, N.C.G.S. § 5A-21 provides that individuals found in civil contempt of court cannot be imprisoned for more than 90 days.
Speak with a family law attorney in North Carolina if your former spouse filed a motion for contempt against you. Our family lawyers at Arnold & Smith, PLLC, will advise you on your legal options if there is an ongoing contempt of court case. Get a phone or video consultation by calling at (704) 370-2828 to speak with our detail-oriented and well-versed lawyers with offices in Charlotte, Lake Norman, and Monroe, please contact Arnold & Smith, PLLC today or find additional resources here.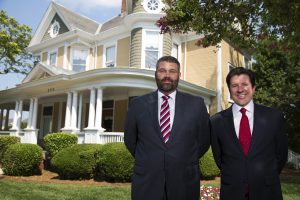 The family law practice group at Arnold & Smith, PLLC includes two Board-Certified Family Law specialists and one Child Welfare Law specialist, as well as several attorneys with many years of family law experience that are committed to providing a powerful voice to individuals facing the often-tumultuous issues in this area of law. The range of issues our family law clients may be facing include pre- and post-nuptial agreements; separation agreements; post-separation support; child support (both temporary and permanent); absolute divorce; divorce from bed and board; military divorce; equitable distribution of assets; child custody (both temporary and permanent); retirement benefits and divorce; alimony and spousal support; adoption; and emancipation. Because this area of the law is usually emotionally charged and complicated, the family law attorneys at Arnold & Smith, PLLC act with the utmost dedication to ensure that each client understands his or her options, and then act to achieve the best result possible for that client's particular situation.
Source:
https://www.ncleg.gov/EnactedLegislation/Statutes/HTML/BySection/Chapter_5A/GS_5A-11.html
https://www.ncleg.gov/EnactedLegislation/Statutes/PDF/BySection/Chapter_5A/GS_5A-21.pdf
Image Credit:
https://www.freeimages.com/photo/violated-1253994
See Our Related Video from our YouTube channel:
https://www.youtube.com/user/ArnoldSmithPLLC?feature=watch
See Our Related Blog Posts: