Matthew R. Arnold of Arnold & Smith, PLLC answers the question "What can I do to gain custody of my child in North Carolina?"
Experts have been studying—and lamenting—the effects of divorce on children for decades.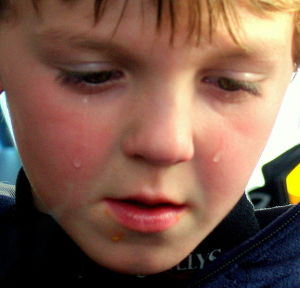 Now a Los Angeles-based psychologist is warning parents—particularly those whose children are experiencing or have recently experienced a traumatic event such as a parental divorce—to keep a sharp eye out for behavioral changes in children that may warrant enrollment in therapy.
Psychologist Jeanette Raymond told Yahoo that children are not always keen to share their emotions with their parents, particularly when their parents may be seen as the cause of upset emotions.
Parents, on the other hand, seem to be just as keen on discerning their children's emotional condition. The bottom line from Ms. Raymond is "Your gut instinct about your child is usually right." If you suspect your child is not taking a divorce or parental split well, you may need to consider therapeutic treatment for your child.
Not every child is the same, and the circumstances that inform each child's emotional well-being vary dramatically depending on a child's age and surroundings, however Raymond identified a number of warning signs for parents to watch out for when going through a divorce.