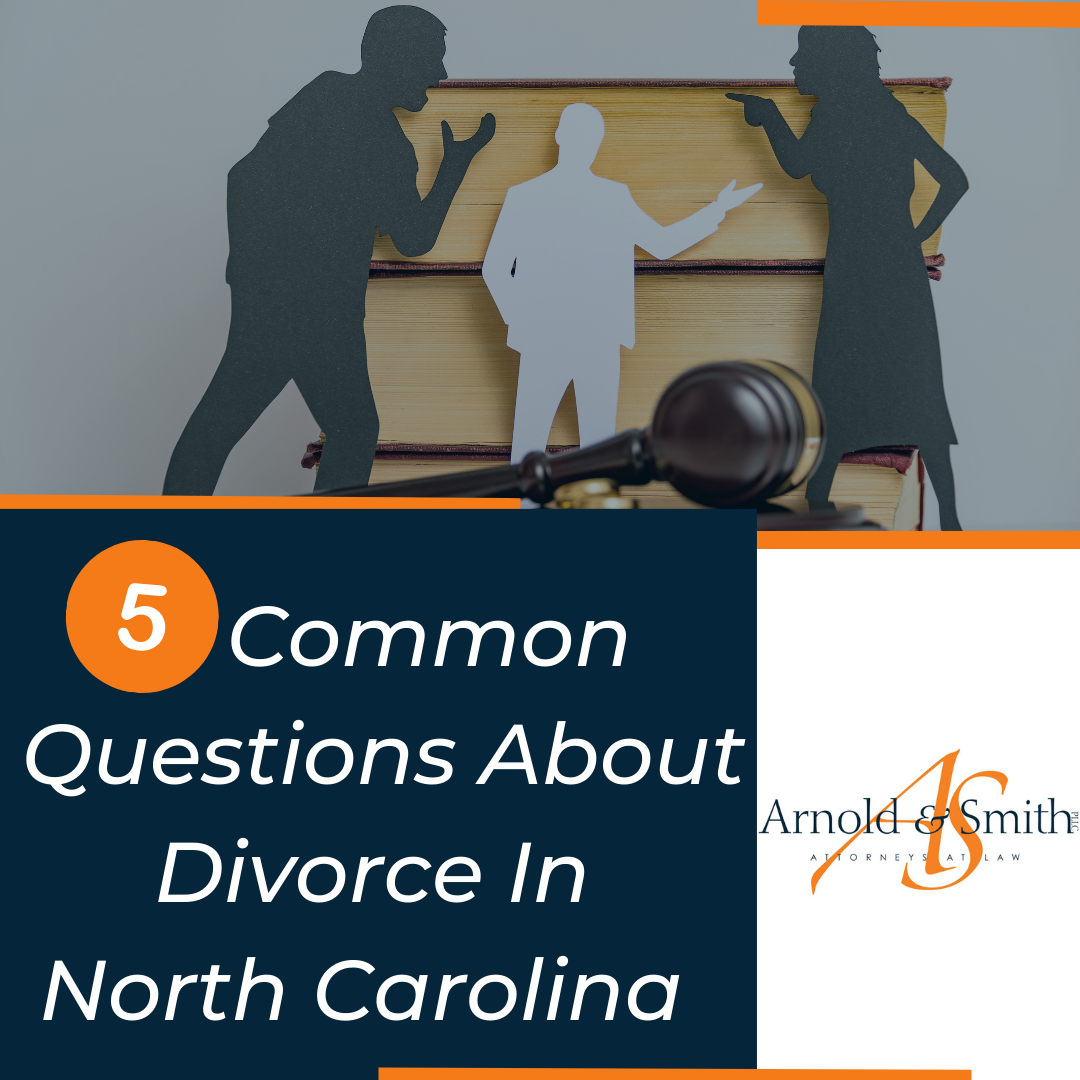 Five Common Questions About Divorce in North Carolina
Couples who are considering divorce may be unsure of what to expect. There are many issues to think about, and it can seem daunting. An experienced North Carolina divorce attorney will answer your questions and guide the process to make it easier and as stress-free as possible.
Can We Get a No-Fault Divorce?
North Carolina allows no-fault divorce. Neither you nor your spouse needs to place blame on the other. You can obtain a divorce based on the fact that your marriage is irretrievably broken and cannot be repaired. A no-fault divorce is one of the only ways to obtain an absolute divorce in North Carolina and is the way the vast majority of couples end their marriages. North Carolina also offers divorce from bed and board. This option is more similar to a legal separation in that it does not end the marriage. Your attorney will help you determine the best way to proceed based on the details of your situation.
Must We Separate Before We Divorce?
North Carolina requires those seeking absolute divorce to live separately for a period of at least one year. This separation period is necessary in order to file for divorce. Couples cannot live together, and they cannot get back together, even briefly. If they do, the separation period will start over. It is important to note that you cannot live under the same roof, even if you are no longer together as a couple. After the separation period, you may file for absolute divorce, which will end the marriage.
Board Certified Family Law Specialist Matt Arnold answers the question: "Do I need an attorney to get a Divorce in North Carolina?"
How Do We Divide Property When We Divorce?
North Carolina is a 50/50 state. This means that marital property is to be distributed in a manner that gives half to each partner. This is different from some states that utilize equitable distribution. It is helpful to understand the definition of marital property. Marital property includes assets and property that you and your spouse acquired after you got married. Property that you owned by yourself before you got married is not included in marital property distribution. Also, gifts that you received, as well as inheritances to you alone, are yours, and you do not need to share them when you get divorced.
Who Will Get Custody of the Children?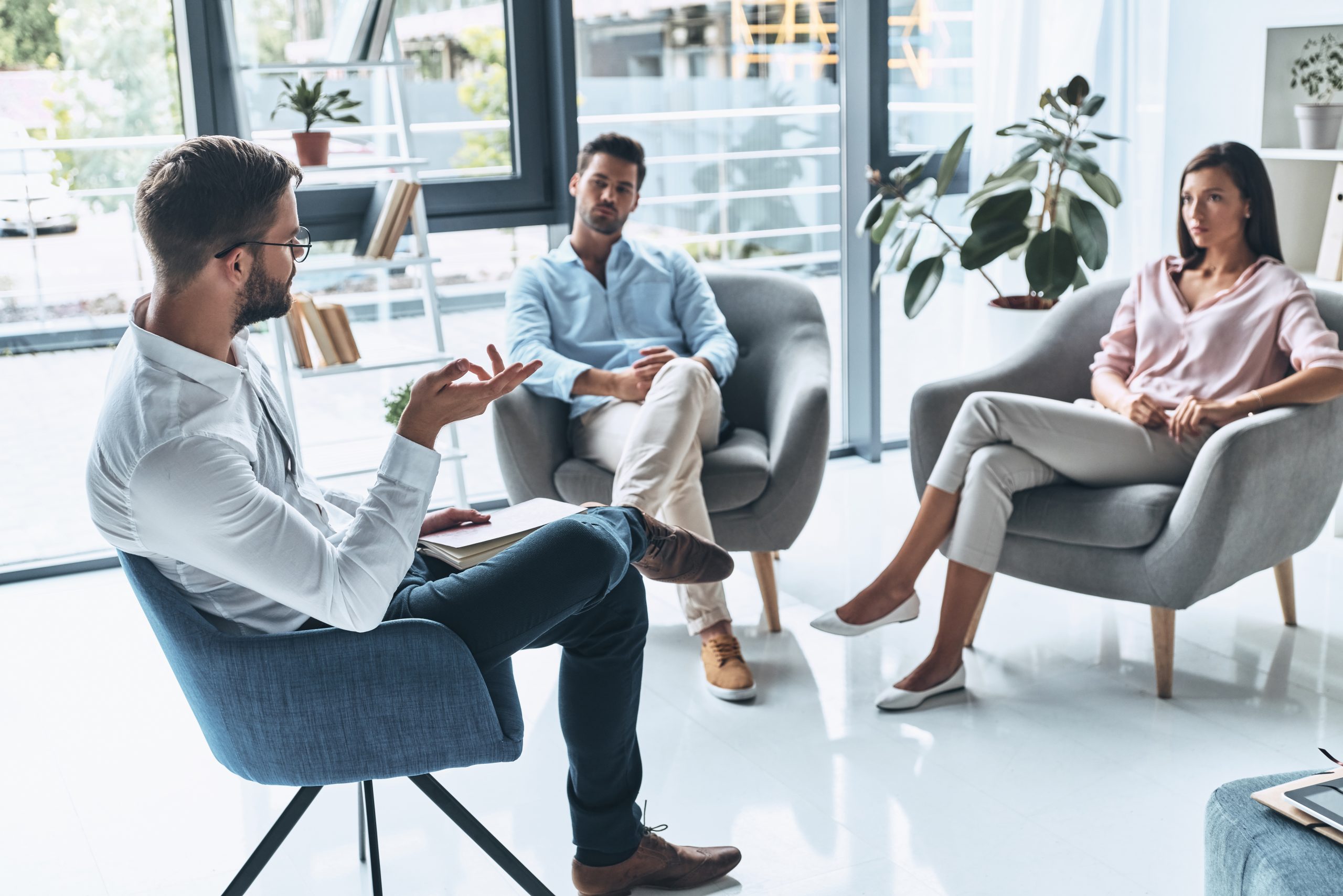 Often, both parents share custody of their children after divorce. Both parents will be able to make decisions for the child, such as those that pertain to health, education, and religion. While parents may share child custody, children usually reside primarily with one parent. The non-custodial parent will have regular visitation with their children. A parenting plan will help to guide parents with specific details about when, where, and how visits will take place. It will also define where kids will spend holidays and vacation time. Typically, the non-custodial parent will pay child support for the child's needs.
How is Alimony Decided?
Alimony, also called spousal maintenance or support, is money that one spouse pays the other after divorce. Alimony is not automatic and is not awarded in all divorces. There are many factors that the judge takes into consideration when deciding support. Some of these factors include the age and health of the spouses, education and work history, and ability to get employment in the future, among others. Alimony may be temporary or permanent. For instance, you may be provided support on a temporary basis while you complete your education and get a job.
Divorce is not easy, and it will have a lasting impact on you and your family. A skilled divorce attorney can make the process easier and less stressful. If you are going to divorce, seek help from our knowledgeable legal team at Arnold & Smith, PLLC, at (704) 370-2828. We practice in North Carolina as well as South Carolina.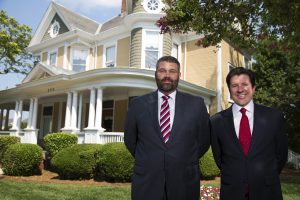 The family law practice group at Arnold & Smith, PLLC includes two Board-Certified Family Law specialists and one Child Welfare Law specialist, as well as several attorneys with many years of family law experience that are committed to providing a powerful voice to individuals facing the often-tumultuous issues in this area of law. The range of issues our family law clients may be facing include pre- and post-nuptial agreements; separation agreements; post-separation support; child support (both temporary and permanent); absolute divorce; divorce from bed and board; military divorce; equitable distribution of assets; child custody (both temporary and permanent); retirement benefits and divorce; alimony and spousal support; adoption; and emancipation. Because this area of the law is usually emotionally charged and complicated, the family law attorneys at Arnold & Smith, PLLC act with the utmost dedication to ensure that each client understands his or her options, and then act to achieve the best result possible for that client's particular situation.
Source:
alimony | Wex | US Law | LII / Legal Information Institute (cornell.edu)
Child Custody | North Carolina Judicial Branch (nccourts.gov)
Image Credit:
See Our Related Video from our YouTube channel:
https://www.youtube.com/user/ArnoldSmithPLLC?feature=watch
See Our Related Blog Posts: