Attorney Matthew R. Arnold answering the question: "Does adultery affect my divorce case?"
Infidelity appears to have caused serious problems in the marriage of Jessica Biel and Justin Timberlake. According to several gossip sites the couple are preparing to split after rumors of infidelity surfaced. In addition to the alleged adultery, friends close to the couple are saying that their constant fighting over baby plans have also weighed on the relationship.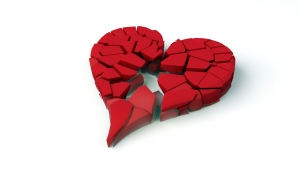 According to OK! Magazine, the marriage between the couple has been on the rocks for months now as the two have faced a variety of marital troubles. For one thing, Timberlake's busy schedule touring around the world has made it difficult for the two to spend any substantial time together. His touring schedule has led Timberlake to put off having children and starting a family, something that Biel has taken issue with. Apparently before the two agreed to tie the knot, Timberlake promised Biel that they would try for a baby in short order. However, touring appears to have taken precedence.
In addition to the hectic professional schedule and disagreements over children, others have said that rumors of infidelity have wreaked havoc with the couple. Though rumors have plagued Timberlake for years, Biel appears to have now had enough. Friends say she has moved out of her home and has gotten an apartment of her own. The decision to live "separate and apart" was designed to lay the groundwork for the eventual divorce.