Charlotte Divorce Attorney Matthew R. Arnold of Arnold & Smith, PLLC answers the question "Does adultery affect my divorce case?"
Reality television star Kendra Wilkinson has met several times with Hollywood divorce lawyers, People Magazine reports. Wilkinson has said there is no chance she will reconcile with husband and former National Football League player Hank Baskett. Wilkinson and Baskett have two children—a four-year-old son and a daughter born in June.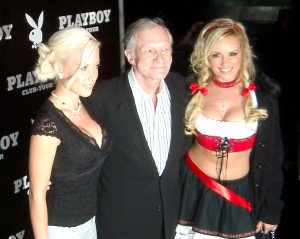 Wilkinson is a former Playboy model who first garnered notoriety when she was featured as one of several girlfriends of Playboy mogul Hugh Hefner in the reality television show "The Girls Next Door." The show aired from 2005 to 2009. Wilkinson ended her relationship with Hefner in 2008 and married Baskett the following year. Their relationship has been chronicled in another reality show, "Kendra on Top." The couple is still living under the same roof, so that WE network cameras can keep rolling as their relationship unravels.
The unraveling began in June when a transsexual model named Ava Sabrina London told the National Enquirer that she engaged in two sexual encounters with Baskett. London alleged that she and Baskett exchanged information on YouTube and eventually met for sexual encounters "that never culminated in actual sex" but which she said left Baskett "very satisfied." London passed a polygraph test administered by the National Enquirer, and RadarOnline has alleged that it obtained video surveillance that shows a truck matching Baskett's arriving at London's Los Angeles condo.
London said Baskett paid her to keep quiet about the encounters. Baskett has denied being involved with London.