Charlotte Divorce Attorney Matthew R. Arnold of Arnold & Smith, PLLC answers the question "Does adultery affect my divorce case?"
New York real-estate investor Robert Rothenberg has threatened to sue his 35-year-old former lover—the Israeli singer and actress Ayelet Argaman—accusing Argaman of swindling him out of lavish gifts made in contemplation of marriage. Really, Rothenberg says, Argaman was leading him on and using him for his money.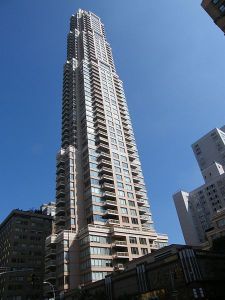 Argaman—who has appeared in minor roles in television series including The Sopranos and Law & Order—said she and Rothenberg began dating in September 2013. Rothenberg—20 years Argaman's senior—lavished his young lover with $1.3 million in gifts, including a $100,000 per-month stipend for expenses.
Rothenberg forwarded Argaman emails from Rabbis praising him for being a "charitable religious man." He also promised he would use his connections to get Argaman's album produced. Argaman disclosed messages detailing Rothenberg's efforts at wooing her. While he acknowledged that Argaman probable wanted "a younger version of himself," he posited that "God works in ways we don't understand" and that Argaman's "softness, depth and soul" intrigued him.
Rothenberg stepped up the wooing this past spring, purchasing a $1.4 million one-bedroom apartment in Trump Palace on Manhattan's Upper East Side for Argaman. He later signed an agreement granting Argaman a 60-percent share in the holding company that owns the apartment. Under the agreement, Argaman would have the option to buy out Rothenberg's 40-percent share if their relationship did not last until May 2015.
It didn't, and now Rothenberg wants the apartment back.