Board Certified Family Law Specialist Matt Arnold of Arnold & Smith, PLLC answers the question "How is the amount of child support decided in North Carolina?"
Nick Olivas said he was a lonely, 14-year-old kid going through a rough patch when his 20-year-old neighbor raped him. He said he didn't know at the time that under Arizona law, a child under 15 could consent to sex, making him a victim of statutory rape. He didn't press charges against the woman, but now the State of Arizona is after Olivas to pay child support for the daughter he fathered with the woman.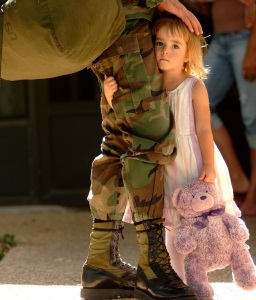 Olivas said he and the woman went their separate ways. He graduated high school, attended college and became a Phoenix-based medical assistant. He said he was living his life and enjoying being young when, two years ago, he was served with papers demanding child-support payments for a six-year-old daughter.
Arizona—like Kansas and California—considers the circumstances of the daughter's conception irrelevant for child-support purposes, said Mel Felt, director of the New York-based advocacy group the National Center for Men. In 1993, the Kansas Supreme Court ruled that a 13-year-old boy who impregnated his 17-year-old babysitter was liable for child support, even though he had been legally unable to consent to sex. A California state court issued a similar ruling involving a 15-year-old boy whose 34-year-old neighbor was convicted of raping him.