Board Certified Family Law Specialist Matt Arnold of Arnold & Smith, PLLC answers the question " I'm not getting along with my husband. We've been married two weeks and it was a mistake. Can't I just get an annulment?"
Dating, courtship, friendship, getting to know someone—whatever you call it—it's nothing new. Also not new is the idea that knowing someone comes first, marriage second. Or third, or long after you've gotten to know someone and, perhaps, learned to love a person.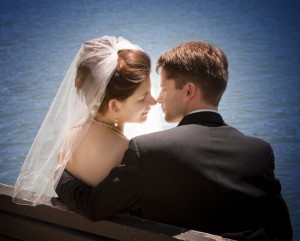 Many couples—famously Goldie Hawn and Kurt Russell, formerly Susan Sarandon and Tim Robbins, and don't forget Branjelina—have carried on years-long love affairs without going through the business of tying the knot. A recent study may show our movie stars reflect our reality: so-called Millennials are marrying later—and less of them are marrying—than each of the previous three generations (described by the Pew Research Center as "Gen X," "Boomer" and "Silent." On average, an American woman in the 1950s married at age 20; the average man at age 23. Today the average American woman marries at age 27, the average man at 29.
Some families like the Duggars—stars of TLC's hit show "19 Kids and Counting"—have adopted and implemented dating rules consistent with their religious faith, by which children of dating age "date with a purpose," always in the presence of a chaperone, and save kissing, hand-holding, body-on-body hugging and virtually every other form of physical contact for marriage. So far, the Duggar "courtships" have been short, lasting a few months and ending in a proposal to marry, and so far the kids are marrying young.
The Duggars may seem like a throwback to a bygone era, but many observers bemoan the weakening of the institution of marriage, caused perhaps by intergenerational prosperity which has caused both men and women to lose the motivation to marry and have children. Perhaps that is why Jamie Otis had such a hard time finding a man who was ready to commit. She said guys in New York City—where she lives—were just players until they hit their late thirties.