Charlotte Divorce Attorney Matthew R. Arnold of Arnold & Smith, PLLC answers the question "When do you get alimony?"
Stay-at-home moms are facing a tougher road in divorce courts, as judges and state legislatures move to limit the both the amount of support payments and the period of time during which payments can be doled out.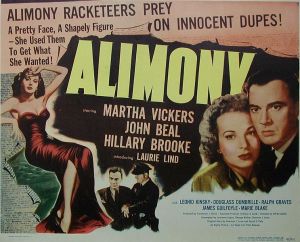 New York City divorce attorney Morghan Richardson said judges are beginning to view women as having the same opportunities to earn a living as men. This thinking applies to stay-at-home moms—even those who may not have worked in a decade or two.
Just three-percent of persons receiving alimony in 2010 were men. While women made up the vast majority of those receiving alimony, they also outstripped men in many college and professional degrees, in some careers and, in some instances, in compensation.
With three-fourths of women now in the workforce and almost half of families led by a woman wage-earner, more and more attorneys and litigants are seeing homemakers seeking alimony admonished by judges who believe their decision not to seek employment was foolhardy.
Richardson said some stay-at-home moms "sometimes have a real sense of entitlement about the decision to stay home." She said divorce judges, however, have little sympathy for women who quit their jobs to stay at home and raise a family. Some of those judges, Richardson said, are women who had to put their own children in daycare to work their way up to the bench.