Attorney Matthew R. Arnold answering the question: "Do I need an attorney to get a Divorce in North Carolina?"
As most people have heard, the divorce rate in this country hovers around 50 percent. The exact number is hard to nail down, mainly because of poor data and the complicated nature of tracking and measuring marriage and divorce. However, a new book called "The Thing With Feathers" discusses birds and their amazing tendency to mate for life.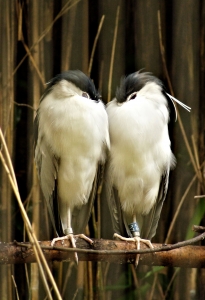 Though monogamy is rare in the animal world, Noah Strycker, author of the book, found that a surprising number of bird species appear to be fans of lifelong commitment, some even more so than humans. Strycker conducted research on more than 100 species of birds and found that of them all, the albatross was the most remarkably committed.
Strycker discovered that after a lengthy courtship period, sometimes lasting as long as 15 years, the albatross pairs up and that these pairings last until one partner dies. Unlike humans, the albatross is a 100 percent faithful animal. And lest you think these matches are merely short-term conveniences, researchers say that the pairings can last for up to five or six decades given the long lifespan of the albatross.
Though the albatross does set a good example of fidelity, the same cannot be said for every animal with wings. Flamingos are notorious playboys, with a 99 percent divorce rate. Piping Plovers breakup 67 percent of the time. On the more successful end, ducks are slightly more committed than humans, with a relationship failure rate of only 40 percent. Mallard couples remain together 91 percent of the time and swans manage to hang in there in 95 percent of cases.